At
BMW of Sherman Oaks serving Los Angeles, CA
, you'll now find a certified BMW product Genius to assist you in finding the perfect new BMW to suit your lifestyle and needs. A product expert, or BMW Genius is specially trained to demonstrate and help you become familiar with all aspects of your
BMW
- before, during, and after your purchase. You may also contact a BMW Genius here at our Sherman Oaks BMW dealership for accessory inquiries.
The BMW Genius is available to provide you with helpful product information and to answer your questions wherever you are. A dedicated BMW Genius Hotline is available for "how to" information, and other vehicle questions, and can be reached at 
1-844-4GENIUS (443-6487)
or
 bmwgenius@bmwusa.com. You can also contact us here at our BMW dealership serving Glendale, Santa Monica, Valencia, and all surrounding areas to learn more!

The BMW Genius App, designed for smart phones and tablets (Android/iOS), will provide you with information about BMW vehicles as well as how-to videos about the features, operations and functions of your particular model.To install the app, use your smart phone or tablet browser and go to 
//www.bmwgeniusapp.com/
.
---
Meet The Geniuses

---
Bernadette Sanicola
Lead BMW Genius
bsanicola@centerbmw.com


Travis Tendler
ttendler@centerbmw.com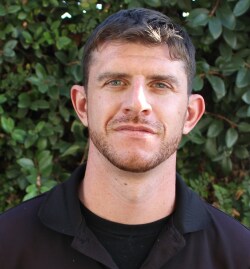 Gabriel Gomez
ggomez@centerbmw.com


Rose Alsander

ralsander@centerbmw.com



Joey Wahl
jwahl@centerbmw.com


Ask a Genius or Request an Encore Appointment